THEMUSIC






CURRENTS






SEARCH






cMUSICMAIL



MUSICAL DARWINISM
My guide to being a Christian rock star: evolve or die.

Until recently, I was under the impression that fads evaded Christian music. It seems foolish now that I think about it, what with the whole WWJD? thing, Roaring Lambs, and even The Prayer of Jabez (not to mention the glut of worship music that's out there). But the impending death of Five Iron Frenzy is proof that Christian consumers are very capable of being trendy.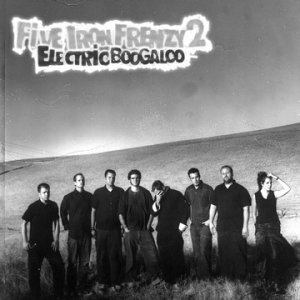 Christian musicians are aware of this, and most seem very willing to change if it means not going the way of the Dodo. Audio Adrenaline, Michael W. Smith and the O.C. Supertones have all gone through major transformations over the years—changes that have often coincided with trends. Call it musical Darwinism—survival of the "hippest."

I should, of course, pause here and point out that most musicians in the Christian sphere approach their craft as a calling, and, as someone, somewhere once said, will use "any means necessary" to reach their audience. And that is well and good, and shouldn't be ignored. God uses bands every day to bring more people into His kingdom. But many bands sacrifice their musical integrity in the process—something that may have prompted George Costanza to remark something that I've believed for some time: Christian musicians aren't "real" musicians at all.

Still, the impending death of Five Iron Frenzy, one of the last remnants of a once robust ska craze, came as somewhat of a surprise to me and created in me a great deal of respect. Several bands in this industry are willing to drastically change their sound in the name of job security, but this is one group who wouldn't. My hat is off to them. Rest in Peace, fellas.

For kicks, I've compiled a list of the most egregious offenders in musical Darwinism. Enjoy.

dc Talk: From 1989 until 1992, they were one of the premier groups in Christian hip-hop. In 1995, they became a second-rate grunge band, with one of the biggest-selling Christian albums of all time: Jesus Freak. Now the group can't decide what they want to be and are involved in solo projects.


Michael W. Smith: Tried to be all things to all people with Live the Life, even dabbling in techno. His albums since then have been geared toward the AC set. Smitty is currently one of the most popular worship leaders on the continent.

Jars of Clay: A less serious offender, but guilty nonetheless. After taking considerable risks with If I Left the Zoo, they return to the style that made them famous with The Eleventh Hour.


Third Day: I didn't find much different between 3D's Time and the worship album that followed it (Offerings), but our Rick Foux certainly did.

Audio Adrenaline: I can't vouch for this one, but they apparently used to sound like Rage Against the Machine.

Did I miss one? Hit us with your own contributions and other comments on the message boards.