THEMUSIC






CURRENTS






SEARCH






cMUSICMAIL




RUN THE EARTH... WATCH THE SKY (2003)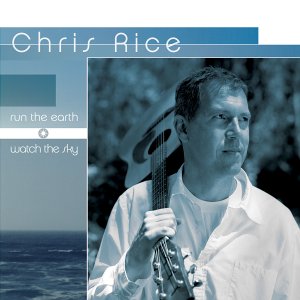 Run the Earth… Watch the Sky. Mmm. The phrase sounds so idealistic, so poetic. Who better to explore and explain it than Chris Rice? Three years after Smell the Color 9 fans are getting antsy to hear his humorous, questioning lyrics again. Well, we now have our album, but we will have to wait a while longer for an album that is worth our time.

To be fair, while "The Other Side of the Radio," "Untitled Hymn," "Smile," and "Me and Becky" are all trite and unremarkable, there are a few gems on this album too. "Nonny Nonny" is a fascinating song, and possibly the best of this album, bringing Technicolor images of innocent childhood. The odd chorus of "Nonny Nonny Odle'ee, river washes over me, up for air and carry me away" somehow finds itself clothed in elegance and a wistful peace. It is difficult to describe how he pulls off such a trick, but that is part of what makes the song so charming. Reflections of youth is carried over into "Eighth Grade," but this song falls far short of the quality of "Nonny Nonny." It will probably be subject to much skipping due to gruesome visions of "…Yesterday's corndog in last week's ketchup." Such a disgusting thing might be forgivable, but there is no deep message or lesson that saves it from being quickly passed over. The solemn "My Cathedral" follows, where we are taken to a forest and shown the silent beauty of the trees: "Out here in the stillness I find my house of worship, with column trees and canopy of stars, here in my cathedral." "Circle Up" is a hoe-down type picture of Heaven that begs the question 'Why is this song on this record?' The line-up of this album is also confusing. A peppy pop song squelches the contemplative mood of the worship song preceding it, and then after you are adjusted to the beat of the song, the next will settle down again.

Overall, Run the Earth… Watch the Sky is disappointing. While a few good songs will no doubt bring new groupies to the fan ranks, his previous albums are so much better. It is almost as if Chris is content simply to record mediocre copies of past sentiments and melodies rather than create new ones. It isn't nearly bad enough to ruin a career though, so we, the fans of Chris Rice, will wait until the next album.